Celebrate this very special time of year with a beautiful gift of flowers. Send flowers to friends and relatives in Cheltenham and surrounding areas. We hand deliver all our floral arrangements thus ensuring freshness and quality. This year our floral arrangements include delightful yellows and golds. Order before 2pm for same day delivery. Why not treat your loved ones to beautiful gift today.
So whatever your floral needs be it Birthdays, Weddings, or Funerals. Celebrations or Sympathy, We at Eden Flowers In Bishop's Cleeve are confident we can help. Order online today, call on 01242 676400 or even better why not visit our store in Bishop's Cleeve Gloucestershire GL52.
Sue crafts her stunning floral creations, gorgeous bouquets and beautiful baskets with her friend and colleague Sarah; who Sue very kindly describes as "the best colleague ever" Sue's driver and colleague Mitch; delivers daily all over Cheltenham and beyond handing over floral gifts to delight and light up the senses to the lovely residents of Bishops Cleeve, Woodmancote and villages and hamlets around Cheltenham..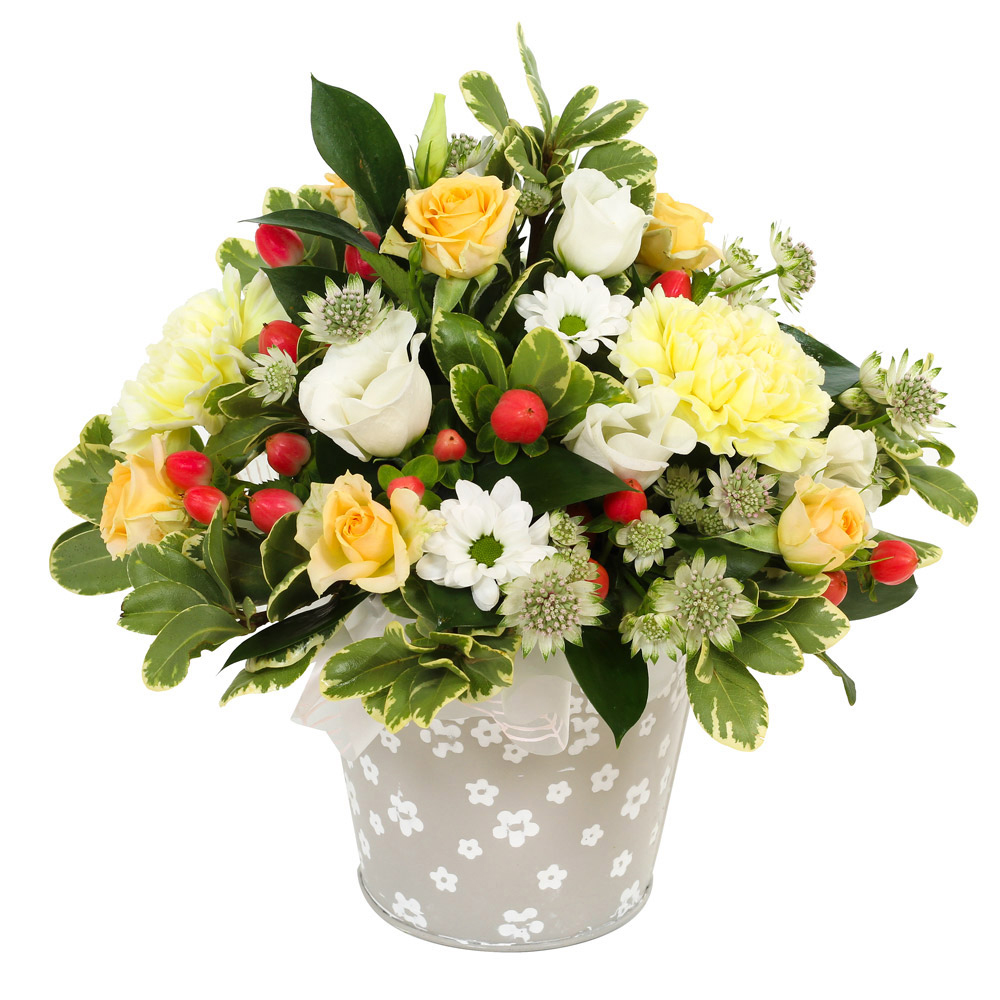 ---
A New Day
Let them know that you're thinking of them with this fun petite collection of flowers and foliage to send same day.
£29.50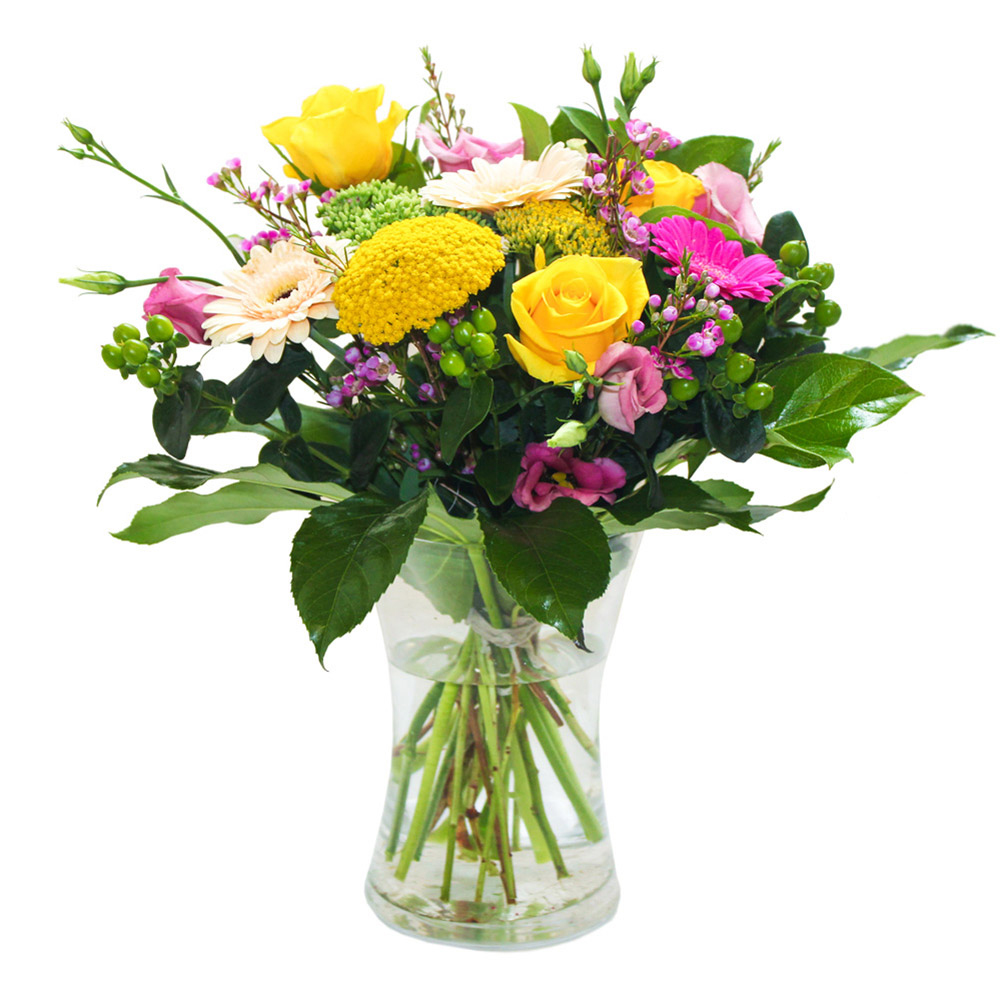 ---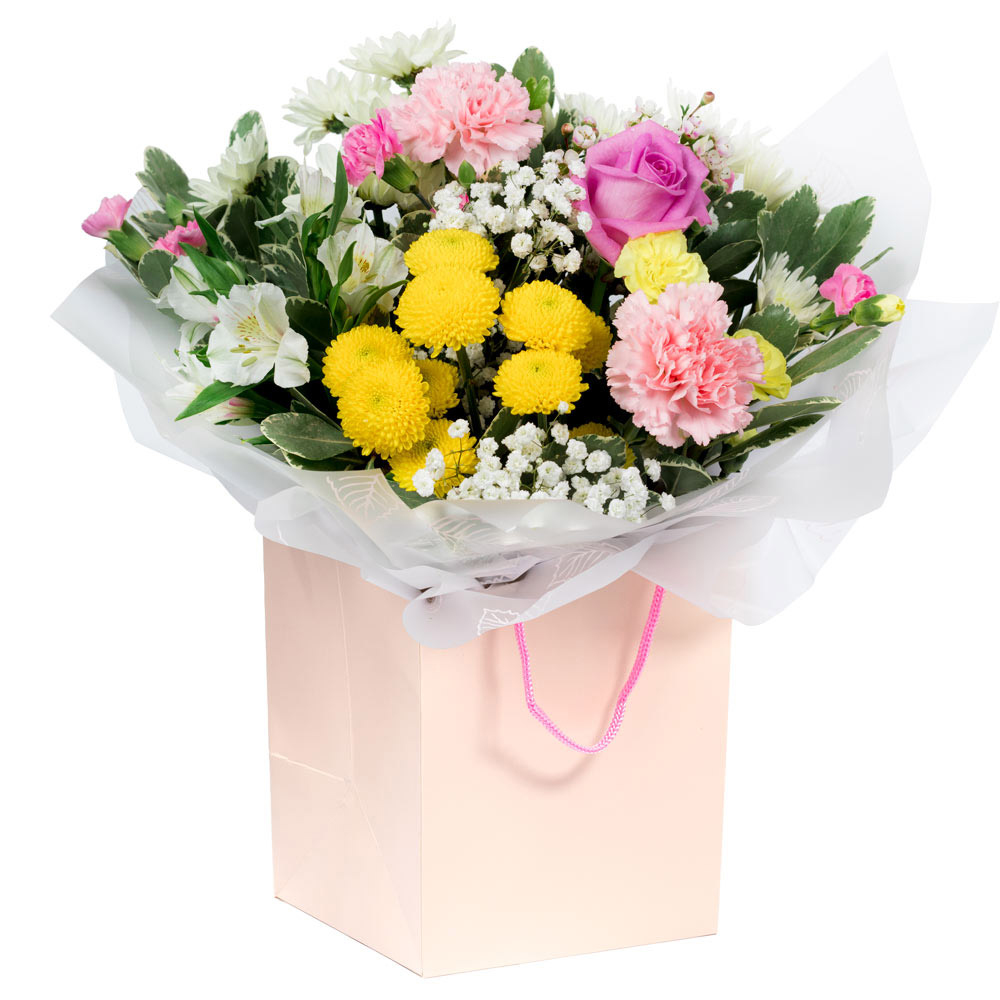 ---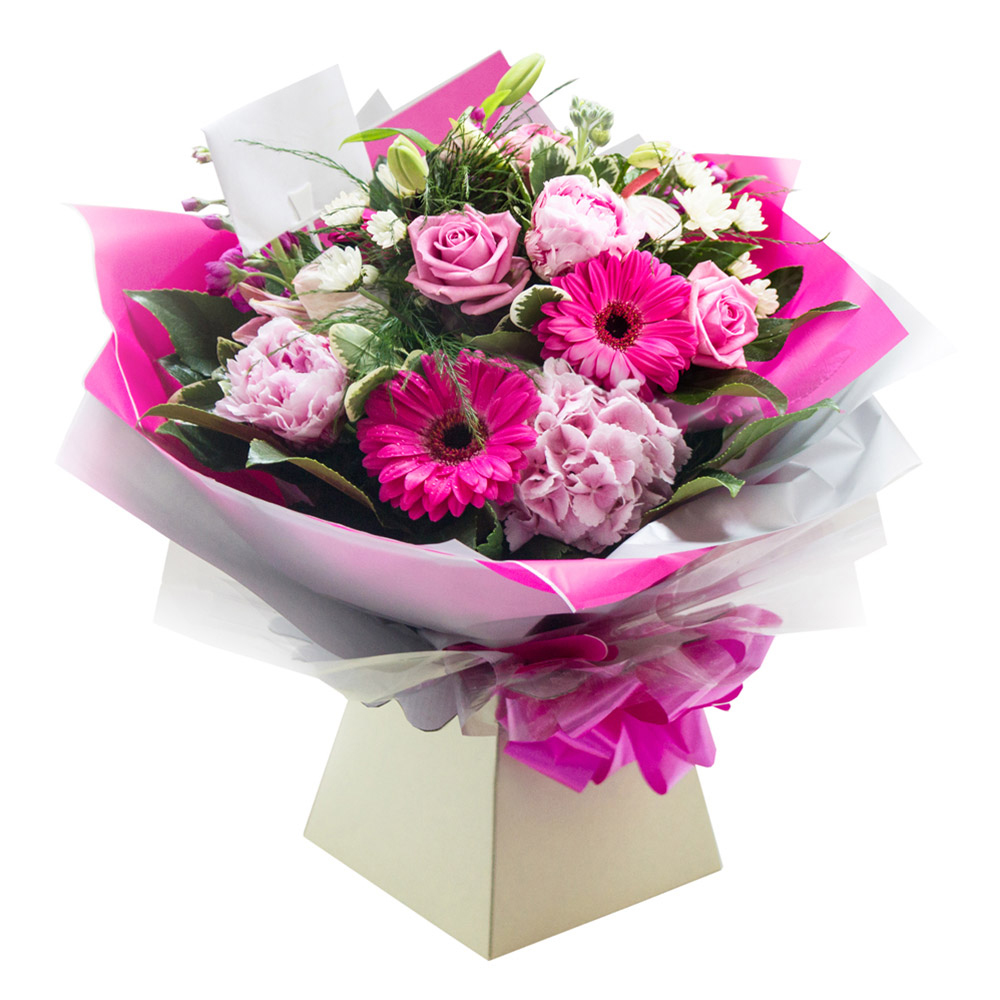 ---
Cherry Blossom
Just like beautiful Cherry Blossom Trees, this vibrant blooming bouquet is simply stunning just like Cherry Blossoms.
£30.00
The lovely Sue has been on quite a journey before reaching her destination in the picturesque English Cotswolds and becoming a florist in the beautiful Cheltenham village of Bishops Cleeve. At the highest point in the Cotswolds and one of the largest villages in Great Britain Bishop's Cleeve sits proudly on the East side of the Gloucestershire Warwickshire railway at the foot of Cleeve Hill.
Learning her craft under the wings of her mum and aunt. Sues treasured late mum passed on her skills after learning floristry at a very old school level; crafting flower projects in wax, sent in the mail and returned marked out of 10… Sue helped out in her school holidays and spare time and was in awe of her mum and aunt. Her aunt being the family friend everyone referred to as 'Auntie' inspired Sue immensely and after being a working florist, moved into floristry demonstration and was then asked to judge for a well known international relay company…
Being headstrong and determined, Sue ventured into hairdressing; steering away from the pull of floristry… She realised that resistance was futile and she was denying her forte and turned her skills back to flowers. She began by crafting dried and silk flowers, making old fashioned corn dollies and dressing straw hats for decoration. She rented a barrow in her local shopping centre but rents became insurmountable for a small barrow girl business and in 1996 Sue opened her first flower shop. For a short time, Sue ventured overseas helping her friend to run her florist in sunny Spain before returning to the UK to open her own shop 'Edens florist', firstly in the fast paced town of Silverstone then onto the green leafy village of Bishops Cleeve. Realising the need for flower deliveries abroad and with her valued partnership with Direct2Florist Sue will also look after your flower requirements overseas, often arranging deliveries on the same day from a local florist in the community of your friends and family; both nationally and internationally.
If you have a desire to say "Happy Birthday" with a bouquet of fragrant flowers, "Welcome to the world little one" with a stunning arrangement or pay a heartfelt tribute to loved ones the length and breadth of the country and overseas, Sue can take care of it. She and Sarah are busy daily; crafting superb floral creations, brimming with joy and splendour delighting your special people from her very own 'garden of' Eden Florist.